Partners of the Inclusion in Sport (iSport) Erasmus+ project met in Nijmegen for a working meeting, first time in-person, since the project started last year.

The overall objective of the project is to promote diversity and social inclusion using sport as the vehicle, to enhance the sporting experience of all participants – athletes and volunteers, especially targeting women, LGBT+ and people with disabilities, promote equal opportunities and awareness of the importance of health-enhancing physical activity through increased participation in, and equal access to, sport for all.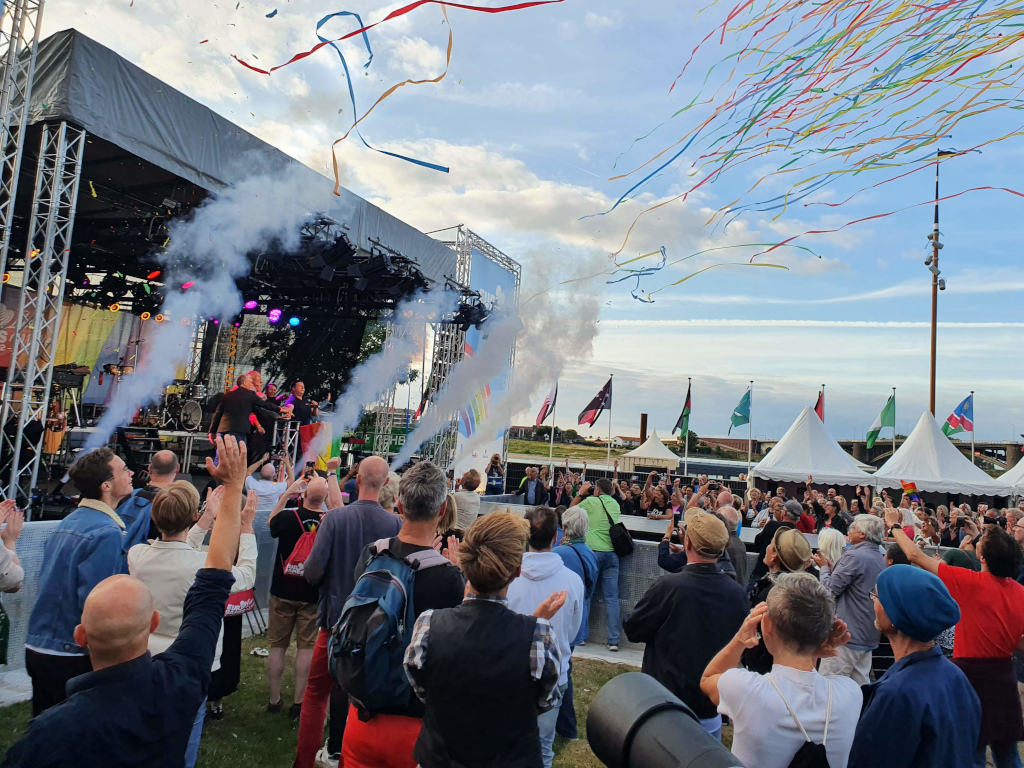 The meeting was held on July 27 and 28 at the occasion of the EuroGames in Nijmegen, an inclusive sporting event especially targeting LGBTQI+ people. The games host over 2000 athletes, offering 17 different sports and numerous side activities and events.

The partners attended the Opening Ceremony of the EuroGames, and the launch of the My EuroGames Story exhibition, and had a chance to attend other workshops and activities in the event.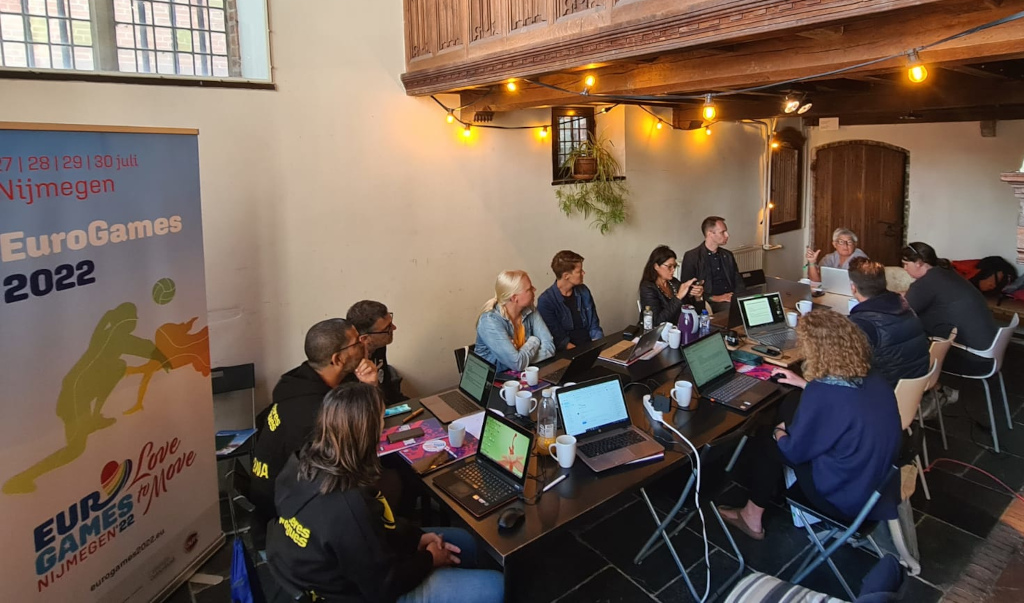 At the partners meeting, the participants reviewed the progress of the project, and agreed on some modifications of the activities, which were heavily affected by Covid-19 in the past year. Within the scope of the project, educational resources and guidelines for inclusive events will be created, as well as offering scenario-based serious game, with innovative interactive approach to learning.

The project consortium consists of 8 partners from 8 countries, representing different sectors: NGOs and sport federations, University, as well as a grassroot sports club. The project is co-funded by the Erasmus+ Programme of the European Union, and is lead by the EUSA Institute (SLO), partnering with European Non-Governmental Sports Organisation - ENGSO (SWE), European Paralympic Committee - EPC (AUT), European Gay and Lesbian Sport Federation - EGLSF (NED), Aristotle University of Thessaloniki - AUTH (GRE), Finnish Paralympic Committee - FPC (FIN), University Sports Association of Poland - AZS (POL) and Panteres Grogues Sports Club (ESP).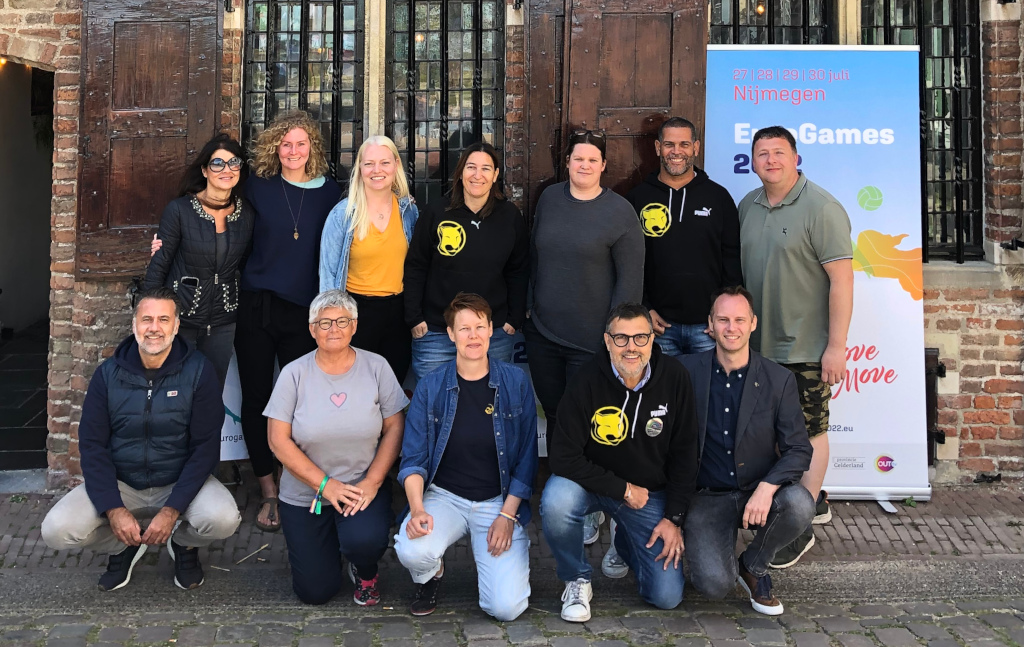 The partners will meet next at the occasion of ENGO's European Sport Platform in Arnhem, October 13-15, where preliminary results will already be presented.

For more information about the iSport project, please subscribe and follow us on social media!